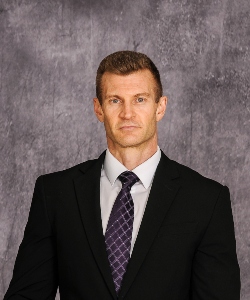 Mr. Paul Conry
931-304-2333
I am the oldest of two children, raised by both my father and mother. I attended Tracy City Elementary and Grundy County High School. I grew up being very involved in sports participating in football, baseball, and basketball where I learned the values of hard work and the value of working as a team member.
In December of 1996, I graduated with a Bachelor of Science degree from The University of Tennessee at Chattanooga. I accepted a teaching position at Grundy County High School in 1997 where I spent the next 17 years teaching and coaching. I accepted the assistant principal position at Tracy City Elementary in 2014 then the principal position in 2018. In that same year I received a Master of Education degree in Instructional Leadership from Lincoln Memorial University. I continued my education further to receive an Educational Specialist degree in Curriculum and Instruction the following year.
In June of 2021, I accepted the role as Principal of Grundy County High School.
I reside in Tracy City with my wife of 25 years, Natasha. We are blessed with two wonderful children Peyton and Zane.